Usually it's the girls that are the fashion-freaks , but here guys put the ladies' outfits to shame, Here are some takeaway fashion tips straight from Italy...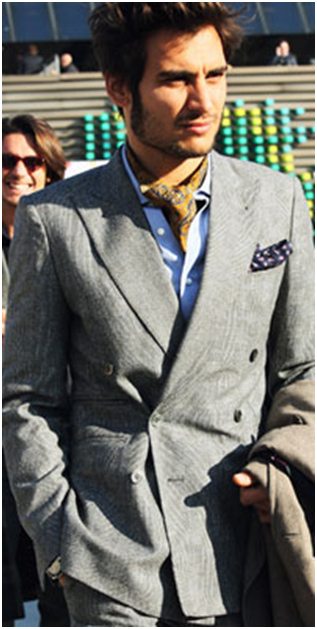 Tailored blazers
A tight-fitted blazer can either be worn as a separate or with matching pants. This double-breasted jacket is a classic piece that will be "in stile" for years. Feel free to co-ordinate with a colorful scarf.
Plaid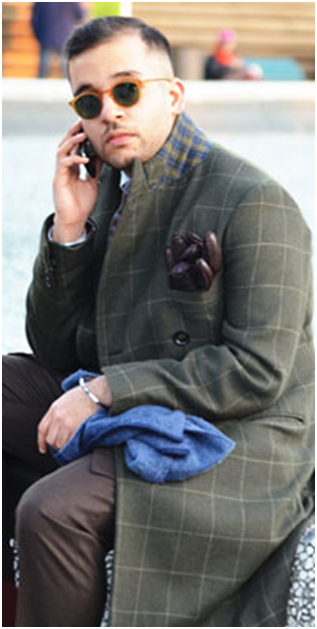 Plaid was a hot pattern at Pitti: coats, shirts, ties—you name it. a crisp green coat with a simple plaid pattern and a contrasting collar. This plaid piece will look great over dress shirts and suits.
Bold colors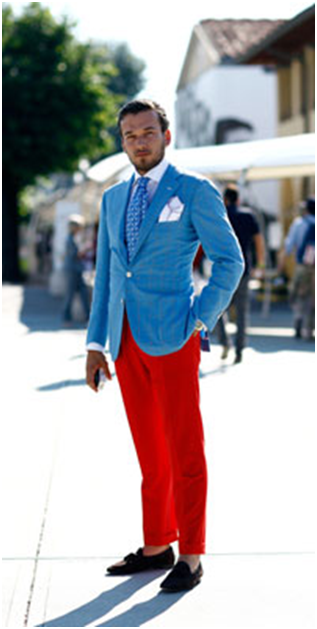 A bold-colored pant, blazer, or tie will add some Italian flair to your boyfriend's look.
Layers layers layers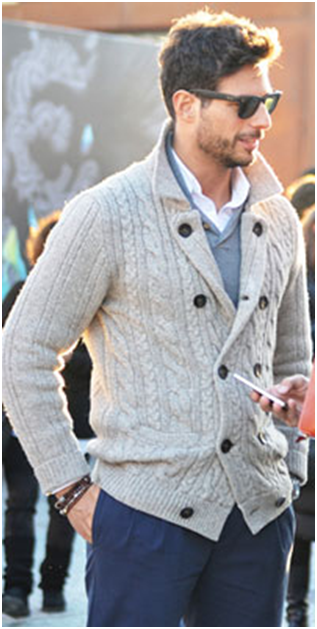 When in doubt, layer it up! Layers are great for the cold-weather months—when you get indoors, you can simply shed a piece.
Pops of colors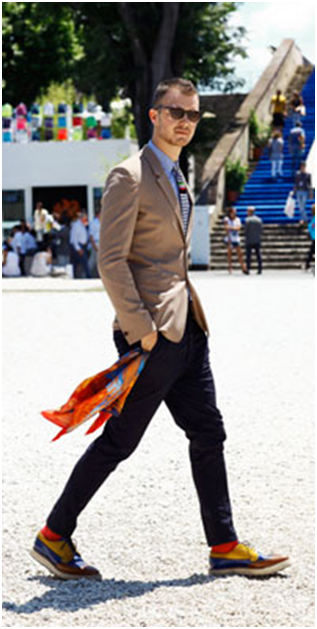 The tie, the hanging scarf, the socks, and the shoes. Deep, rich colors like orange, yellow, and blue will make your man a classy standout on the street.
Rolled-up cuffs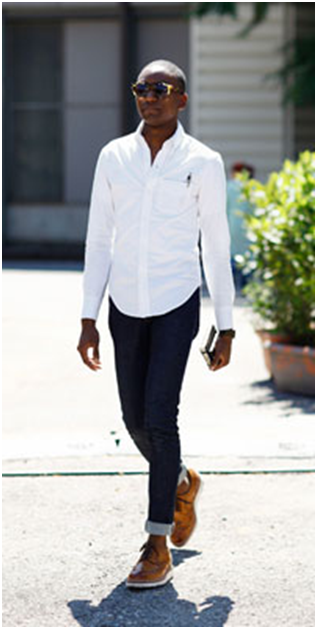 Rolled-up cuffs were seen on countless ankles, and we're totally on board with the look. Just make sure your boyfriend cuffs his pants over the ankle, leaving room to show off some skin (or some colorful socks!)
Camouflage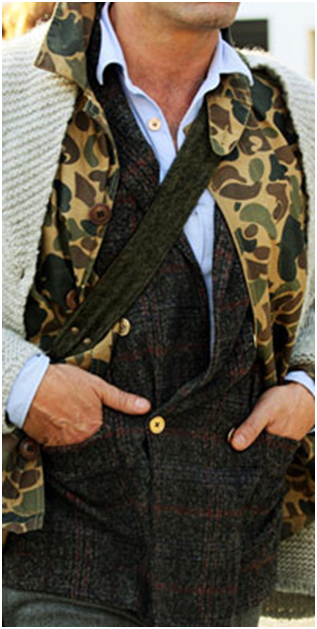 This guy's not blending in anywhere with this flashy camo print. Skilled in the art of layering, he chose to wear the print over a tweed blazer and underneath a chunky sweater. He tied the look together with a pale blue oxford shirt—an ensemble fit for any adventure.
Ever dreamt of having your own stylist to help you get exactly the look you want? Consider it done! Our Fashion stylist Chandni Malik is our own expert at all the things fashionable- from knowing who is wearing what to knowing how to put it all together, she will help make your shopping easy and a whole lot fun with personalized attention and advice...
Indulge and Stay Stylish !!!