Undertake our exclusive photographic journey and know more about the city, civilization, class, taste, culture, people and their art!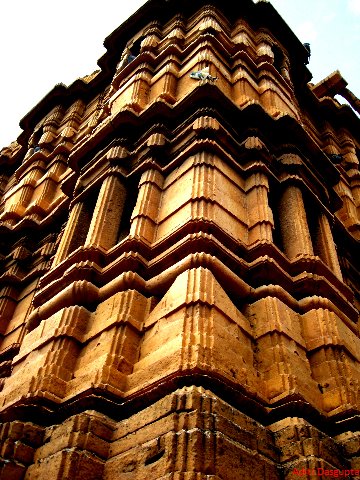 A close cropped view of the Meherangarh fort. Majestic, isn't it?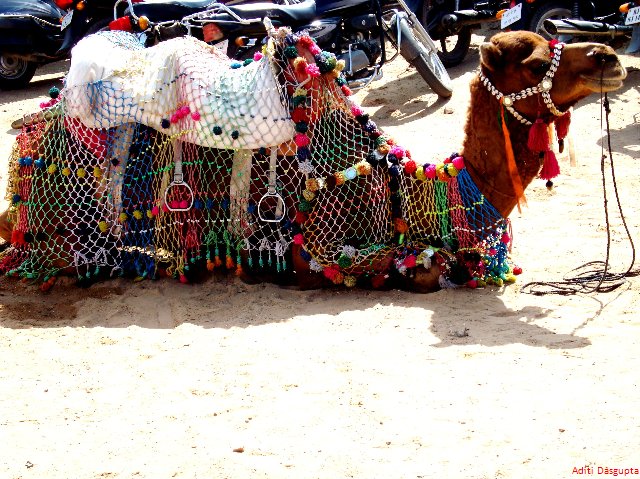 A double humped camel dressed as a haughty bride. You will find this one permanently sitting outside the Jodhpur fort
A humble commoner of Jodhpur. They are also the greatest forbearers of moustaches in the city!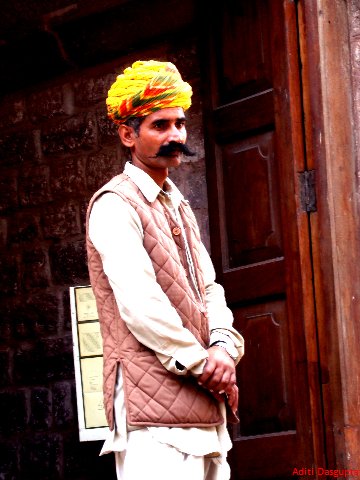 A part of the Jodhpur Palace. The intricate carving is worth the mention.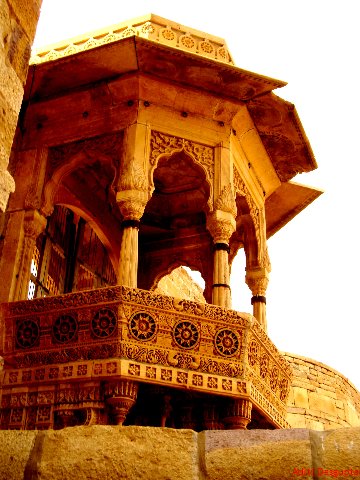 A staircase that leads to a closed door of history.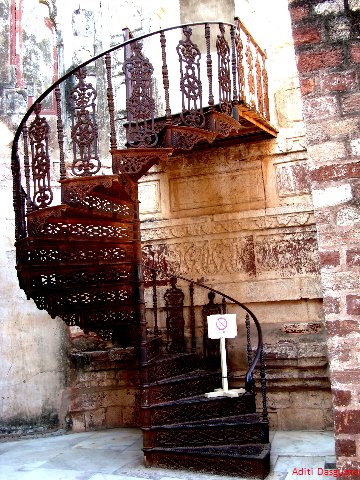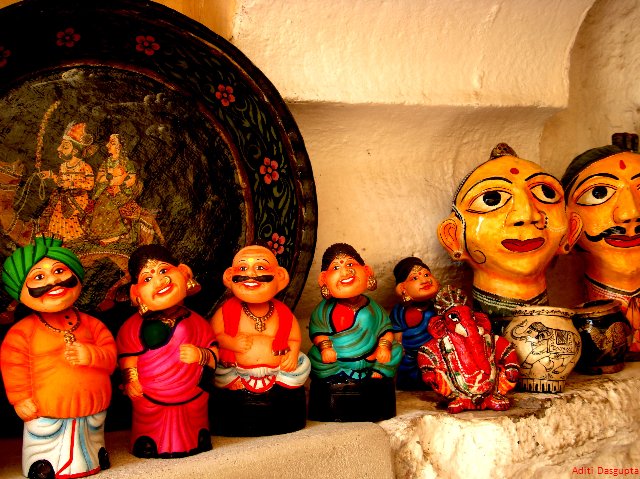 Cute handicrafts made of baked clay. Buy the ones you like!
Give your home a true oriental feel with these Jodhpuri voodoos.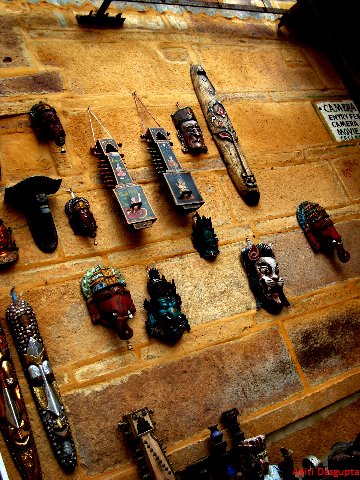 Haha! It is funny to see these turbans have undergone a price revision! Bizzare price, bizzare spellings.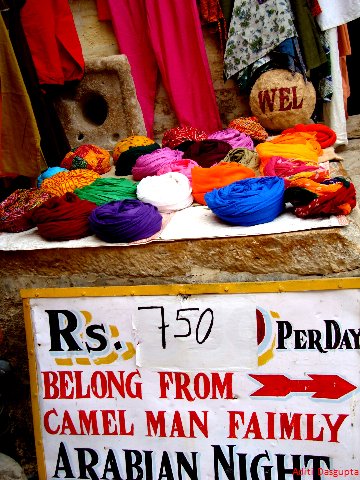 Jharokhas.
This is the best part about Jodhpur. Made of solid wood, this can make any cottage look grand. A must buy to brighten up that dull corner of your room.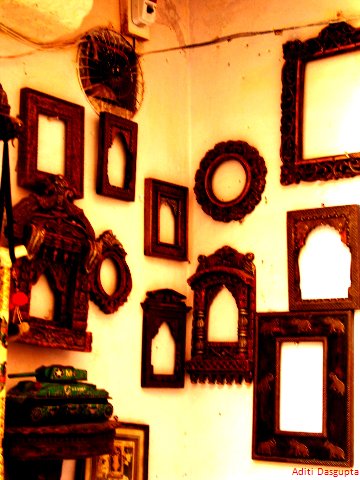 Let these adorn your interiors. Remember you get to bargain. The average price starts from Rs 300.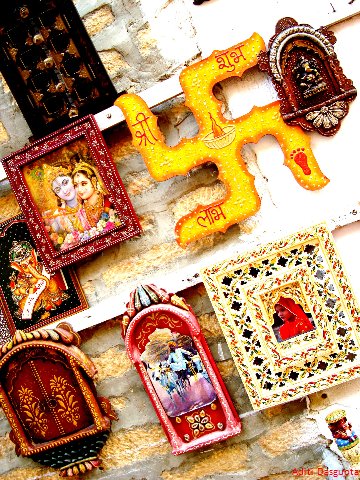 Local artisans and their handicrafts. Enchanting little doorkeepers they are.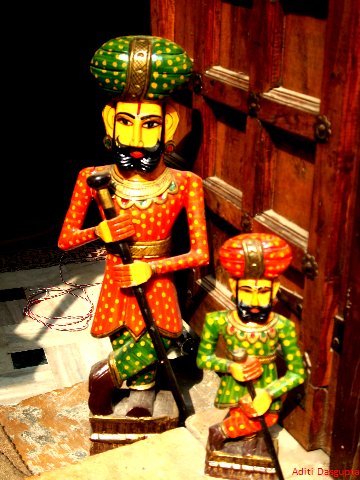 The insides of Rang Banka Palace. One of the most elite fine dines in the city.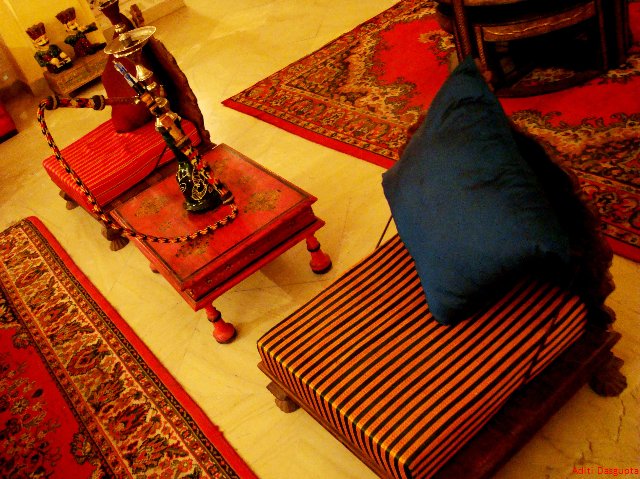 Shop for some exclusive regional handicrafts from Sonnar Kella.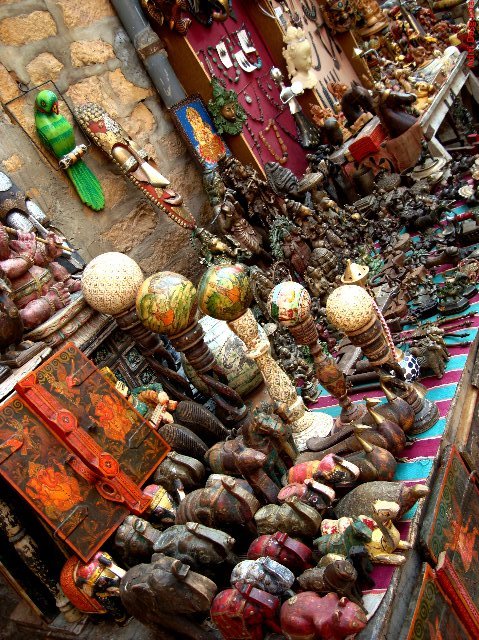 Sonar Kella. It glistens as gold in the sun.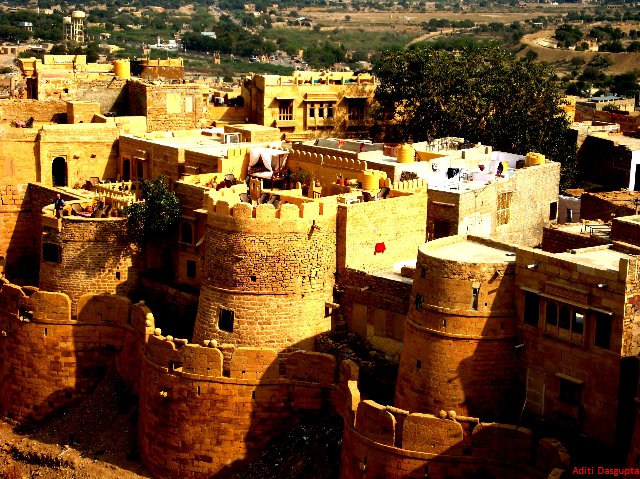 Jodhpur: The Blue City.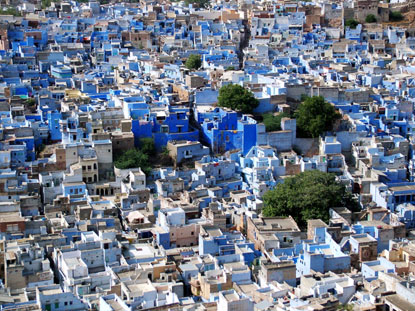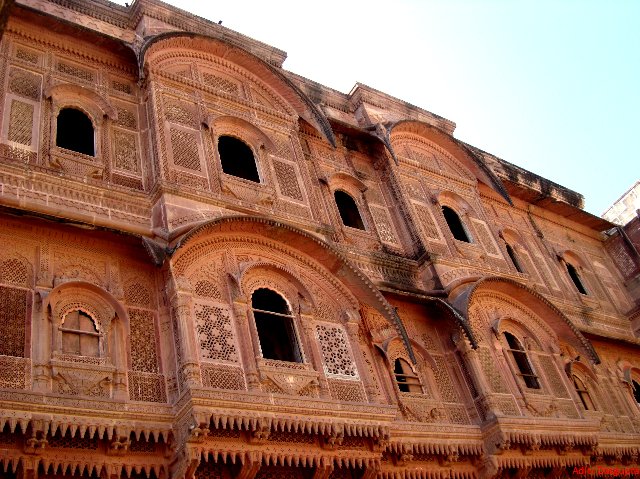 The geometrically fortified walls of Jodhpur fort. This can definitely leave you enchanted.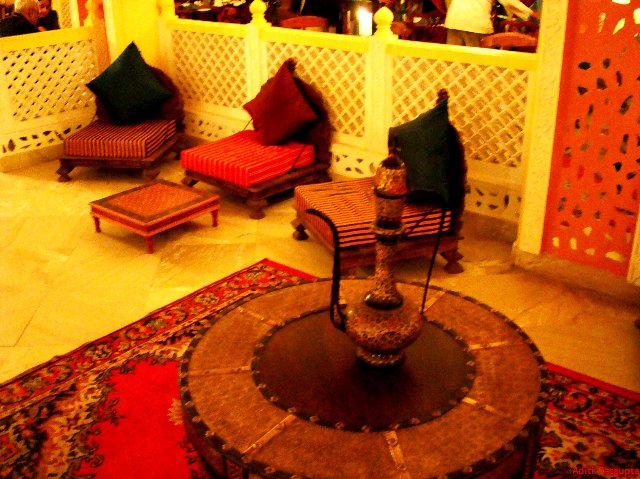 Rang Banka yet again. The city does not spare a single chance to make you feel royal.
The Sprawling and the quiet city of Jodhpur.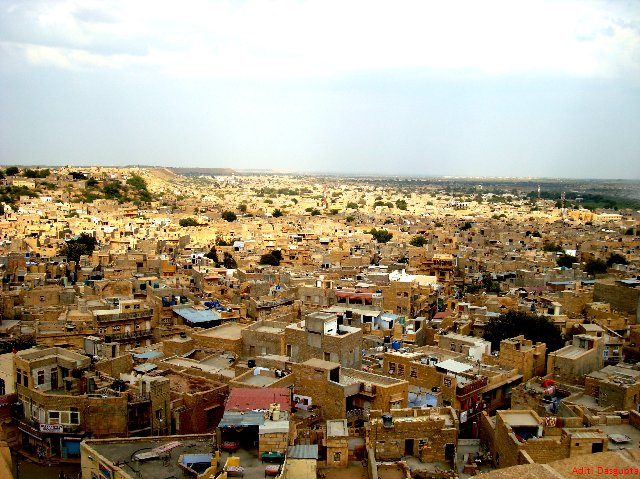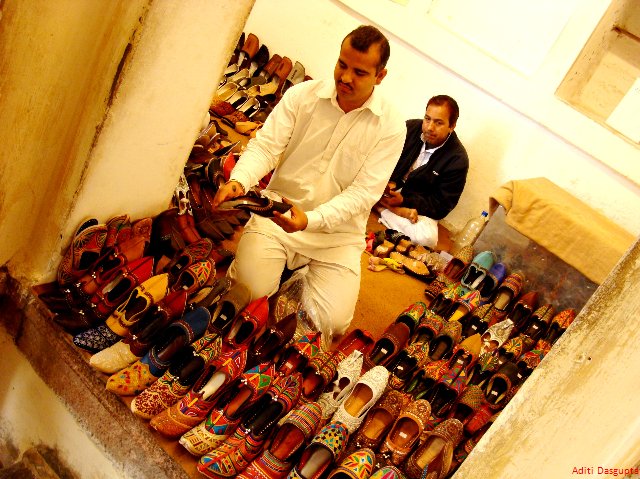 This is what you must POSSESS. Jodhpuri jootis is the best way to adorn the traveler's feet.