From the 1970s, when Amitabh ruled the roost as the undisputed no. 1 which led the industry pundits to brand him as one-man industry till recently where the industry has come to be dominated by the three Khans, Bollywood sure has come a long way; and how! We as audiences have lapped up everything and have been asking for more, whether it was Sridevi's thunder thighs in Himmatwala or the Disco era heralded by Mithun and his gunmaster G9 avatar (1980s), the return of the love story with the dew drop innocence of Salman & Bhagyashree (MPK) and Aamir and Juhi (QSQT) , Shahrukh's obsessive fixation in Darr or his later we-won't-rebel-yet-our-love-will-triumph formula in DDLJ (1990s) to the post-2000 era which saw the emergence of star kids like Hritik and Abhishek, and a host of new faces along with the continuing rein of Shahrukh, Salman and Aamir.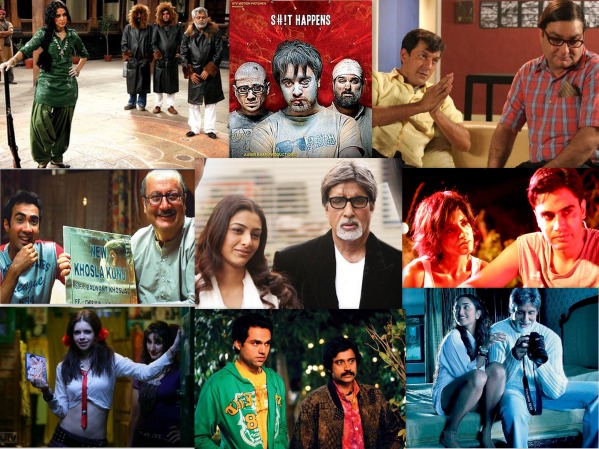 However, in the midst of all the glamour, glitz and star power, a new crop of filmmakers––experimental and innovative––decided to give a good name to the hitherto unprofitable parallel cinema with which Bollywood experimented briefly in the late 70s and 80s.These filmmakers like Anurag Kashyap, Dibakar Banerji, Soojit Sarkar, Ram Gopal Varma and Abhinay Deo––some of whom came from the ad world while the rest simply wanted to experiment with original and creative ideas––have redefined Bollywood as never before; and it's still a work in progress!
So, we find a neo-noir Dev D, where Paro is a woman who's unbridled in her sexual expression and a Devdas who finally doesn't turn out to be such big loser; who actually matures and settles down with Chanda. Talk about rewriting history––or shall we say literature?
As Oye Lucky Lucky Oye and Khosla ka Ghosla, with their rib-tickling Punjabi and Haryanvi treatment, kept us in splits, we didn't fail to notice the genius of the former Bengali Adman, Dibakar Banerji, who takes pride in calling himself a part-time Punjabi and a freelance Haryanvi! R. Balki dared to give a pony tail to the 60-something Amitabh and cast him opposite a much younger tabu and offered us a culinary delight that still waters our mouth whenever we see his light-hearted and heart-warming Cheeni Kum!
RGV may have subjected us to an occasional and unbearable 'Aag', but India's Andy Warhol, as his fans call him, too has walked the road less travelled with the likes of Company, Nishabd and the witty no-brainer Daud! He may be down right now, yet he's one man we can't write off––not yet! With Department expected to hit the cinemas this year, we never know what the maverick has in store for us. Though a lot of conservative eyebrows were raised and purist cheeks went red on hearing the expletives in Delhi Belly, most of us fell on the floor laughing while watching Abhinay Deo's brave attempt that caught our pulse as very few movies have done in the recent past.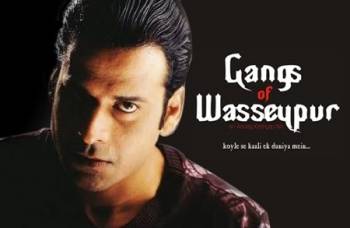 And the good news is that this trend shows no signs of stopping. So, for every high-budget Dabbang or Bodyguard, in which Salman takes off his shirt, there is an experimental Phans Gaye Re Obama or a Bheja Fry. We're not complaining at all and are, in fact, already waiting eagerly for Dibakar Banerji's Shanghai, Anurag Kashyap's Gangs of Wasseypur and Vishal Bhardwaj's Matru ki Bijli ka Mandola.
FUN QUIZ
Which of the following females played a negative character in Phans Gae Re Obama?
Lara Dutta
Neha Dhupia
Sarika
Diana Hayden
Knowing these guys, we don't think we'll be disappointed. Rockying says, we the audience, are only asking for more! Aren't we?