One thing that unites people over the world is the love for coffee. Nothing like a cup of warm coffee to perk you up and give the perfect accelerator to your busy day. And going by just this love and craze of the caffeine kick in, many joints have been opened across the globe to gather to the coffee taste buds.
So we look at the coffee chain house across the globe and see what their story is. What made them brew?
STARBUCKS

With over 19,555 stores in 58 countries, no one serves "bigger"! The second largest coffee house has about 1700 stores! Almost a household name for coffee lovers all over, Starbucks is all determined to have your eyes opened. Based in Seattle, Washington, Starbucks began with selling high quality coffee beans and equipments but now serves a wide range of products which include brewed coffee, espresso based hot drinks, hot and cold drinks, coffee beans, snacks, pastries, sandwiches and items that include mugs and tumblers. To know the impact, it is estimated that Starbucks sells close to 4 billion cups of coffee every year!

CAFE COFFEE DAY

Something that is more familiar with the Indian audience. Goes by the tagline of "A lot can happen over coffee", Cafe Coffee Day, more popularly known as CCD opened up the cafe culture in the country. A meter on their official website shows the total number of outlets at 1270, the first CCD outlet was opened on July 11, 1996 at Brigade Road, Bangalore, Karnataka. Serving hot and cold coffee drinks, pastries, snacks, sandwiches CCD is slowly expanding its menu catering to the need of the Indian and the international audience. CCD has also moved globally to various cities like Prague, Vienna, Karachi to name a few.

BARISTA LAVAZZA

Originally known as Barista, this coffeehouse chain in India was taken over by Lavazza in 2007 and since then is known as Barista Lavazza. Barista was the fastest brand to make it to the list of Super brands and is ranked among the top 50 phenomena that changed India. With a menu that ranges over Mojitos, frappes, Lemonades, Ice teas, cold and hot coffee, sandwiches and wraps, salads, breakfast items, pastas, pizzas, soups, indulgent cakes, muffins, juices and snacks; one does have a tough time categorizing it as just another coffee shop!

COSTA COFFEE

The second largest after Starbucks, Costa Coffee has about 1700 stores across 28 countries. Though it doesn't come as close to Starbucks in terms of numbers, it does better than other competitors. Opened in 1971 in UK by Italian brothers Sergio and Bruno Costa, it specialises in Italian coffee. Their biggest branch is in Dubai and can house about 320 people at one time.

TIM HORTONS

Originally planned as a hamburger restaurant, Tim Hortons is known for its coffee and doughnuts. Founded in 1964 in Canada, by hockey player Tim Horton and Jim Charade, the join runs over 3600 chains worldwide. Besides from its usual coffee and doughnuts, Tim Hortons menu includes muffins, cookies, biscuits, bagels and sandwiches. Originally a Canadian venture, TH has rapidly moved to international markets with branches in USA, UAE, Afghanistan, Oman, Qatar, Kuwait, UK, Ireland to name a few.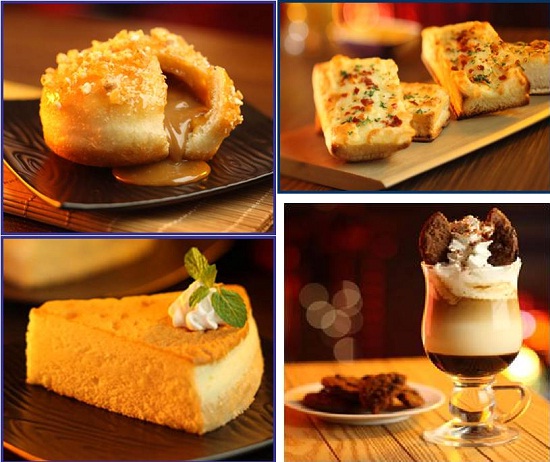 So, what remains to be taken from this is that it just isn't only about coffee anymore. With menus ranging from food items and snacks that complement the coffee and its products, the business of coffee just gets bigger from there. So do tell us your favorite coffee joint... which brand do you prefer to kick the coffee addiction in?