Having recently celebrated his 50th birthday, there is no doubt that Tom Cruise is the ever charming heartthrob that he was when he made his debut in the 80s. Known for his super stardom, his groovy life style, his charisma of winning millions of hearts across the globe or simply for his block buster movies; Tom Cruise isn't just an actor, he is a phenomenon. Here's looking at some of his biggest hits from his career that managed to keep the audiences glued to their seats!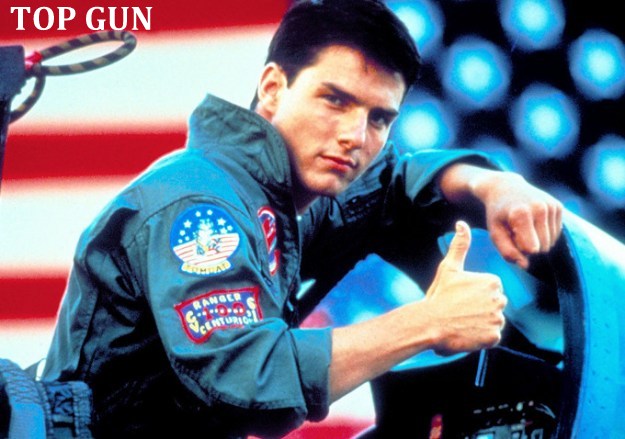 Though Tom Cruise starred in a couple of movies before Top Gun in 1986. But Top Gun was what put him in the super stardom. An action movie highlighting the struggle of Lieutenant Maverick as he trains through flying school, romances the female instructor and overcomes his crisis after facing a near fatal accident. But like any superstar, he manages all fine... no surprises there!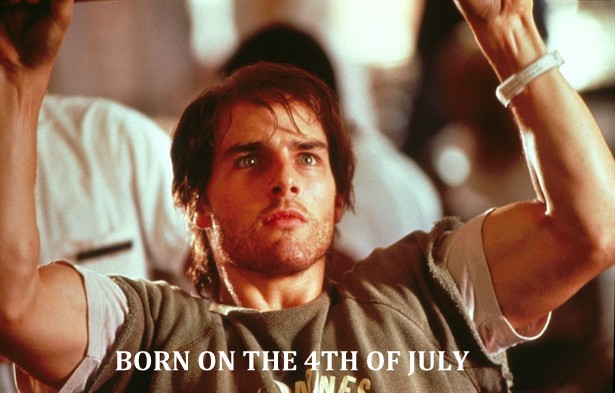 Earning him his first Academy Award nomination, this movie went on to be one of the biggest commercial and critical success for the star. Playing Ron Kovic, the soldier who was paralyzed by the Vietnam war and then goes on to become a political activist because he feels neglected by his own country.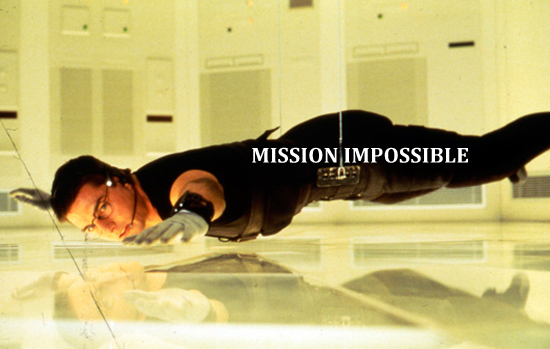 Any one who had doubts about Tom Cruise, changed with this movie. Not only was this movie an out right blockbuster, but playing Ethan Hunt, Tom Cruise just went from stardom to super-stardom and the spy movie went on to have become a franchise with the fourth installment released in 2011. MI deals with Ethan Hunt's mission as he works undercover for IMF.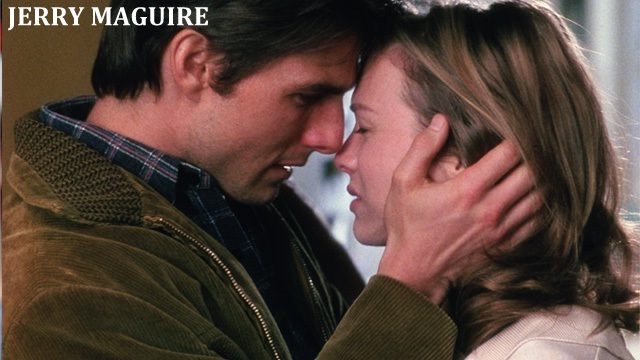 1996 was Tom Cruise's biggest year. Not only did he star and produce the blockbuster MI in 1996, but he went to star and play the lead role in Jerry Maguire. Playing a sport agent who is fired for expressing himself after suffering a nervous breakdown, Jerry then sticks to the only athlete who is ready to take his chances with him. Not only this won Tom cruise an Academy Award nomination, but the movie also went on to be highly popular.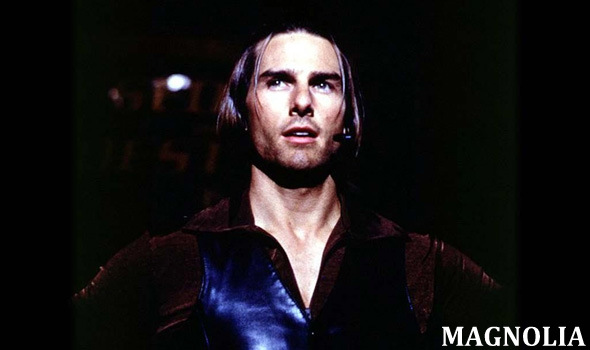 Tom Cruise feels Magnolia is "the best movie he will ever make". An epic mosaic movie about several inter-related characters in search of happiness and life's meaning. And this earned another Academy Award nomination in the Supporting Actor category. Rockying says: The actor's appearance in the film is way too different from his MI look. Actors surely are characters.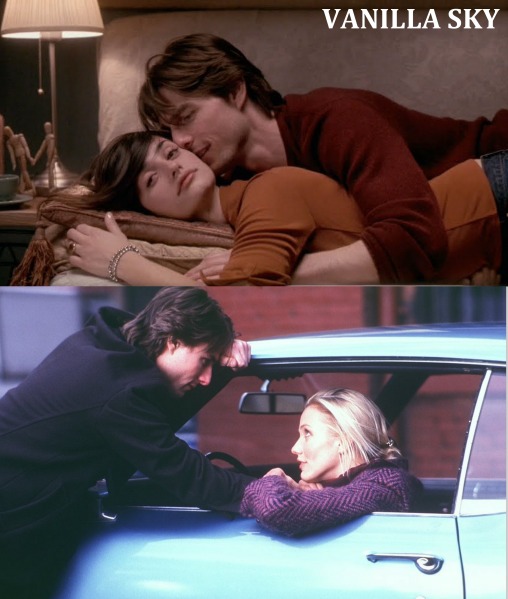 Life turns a surreal turn for a publisher after he meets with an accident caused by a jaded lover. Is it for real or is it a dream sequence, Vanilla Sky serves, with equal ease, to the mind of the romantics and the psychological thrillers.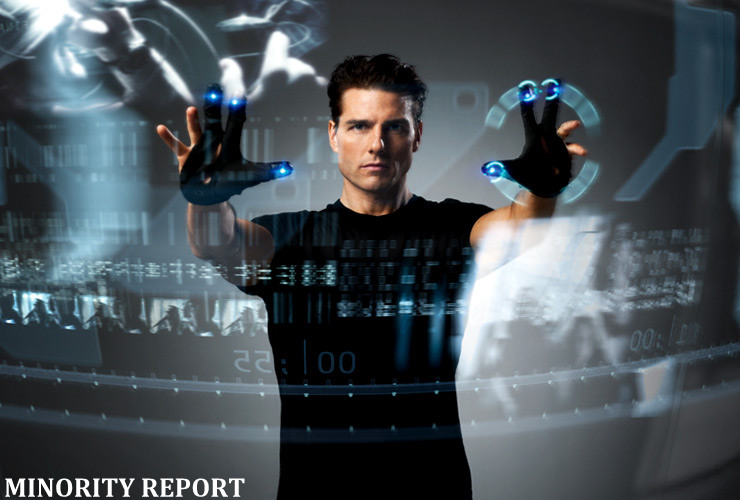 Based in the futuristic world of 2054 where crime can be forecast before it actually occurs Minority Report is a combination of thriller and science fiction. It was one of the best reviewed movies of 2002 and went on to be a commercial blockbuster.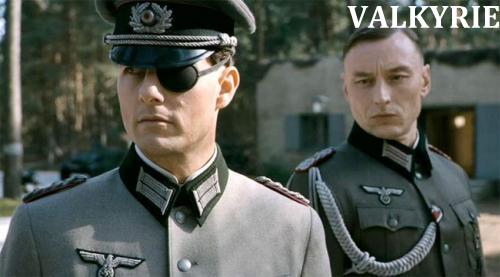 Based on the German plot of assassinating Hitler, Tom Cruise played Claus Von Stauffenberg, a German Army Colonel who was instrumental in the plot to assassinate the dictator and to take the Operation Valkyrie national emergency plan to take control of the country. Tom Cruise was attracted to this role based on his resemblance of his profile to the colonels. Eerie!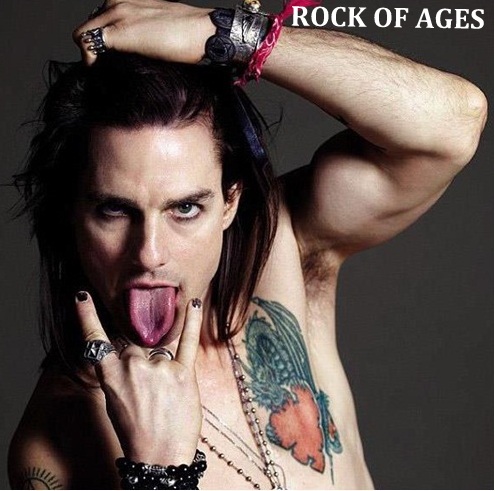 Released just last month, Rock of Ages is a comedy musical wherein Tom Cruise plays a fictional metal rocker Stacee Jaxx. Though regarded for its terrible script and excessive leads; Tom Cruise was highly appreciated by critics for his performance. Also, the movie holds the sixth-highest opening for a musical. And yes, Tom Cruise did sing his own songs in this one!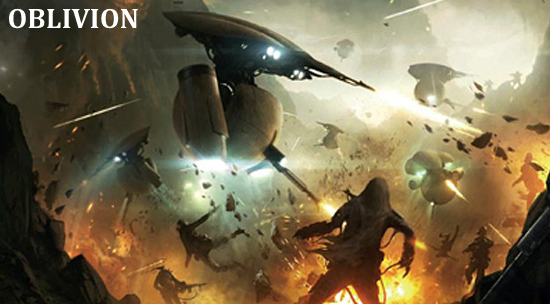 This one is about to come out in 2013 but remains highly anticipated. Cruise plays Tom Harper,one of the last remaining men on Earth, sent off to a mission on a faraway planet to destroy the remains of an alien race. The movie is awaited for its special effects and its action on which Tom Cruise always remains a star! Looking forward to it? We all are.