We laugh, we cry, we sit on the edge as the camera zooms into the player's last throw. The camera fades out a little but does not shift out of focus…This time it is cinemascope engrossing sports as its theme in this sport-crazy nation. How the popcorn turns cold when Bhuvan's last catch-out is declared as the winning streak! Through this piece of ours, we reconnect with some of the best sport-based films of bollywood.
So, here is an exclusively compiled list that discusses some of the seminal films on sports of our times: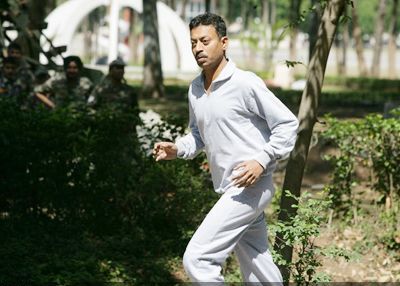 PAAN SINGH TOMAR (2012): Recently released, this film is an actual breathtaking experience. As the camera moves from frame to frame the catharsis associated with the real-life character (on which the film is based), heightens. A true story, Paan Singh Tomar, employed in the army, a seven time national Steeplechase champion during the 1950s. Forced to become a notorious bandit, this film touches every soul and is a true calling. Amitabh Bacchan is not wrong at all to call this film "a true biopic of our times". This film stirs patches of grey and brown amongst the audience so beautifully, that the experience of watching a film remains unquenched with this film. We are thirsty for more, Tigmanshu Dhulia. "Movie dekhi? Kaho haan!"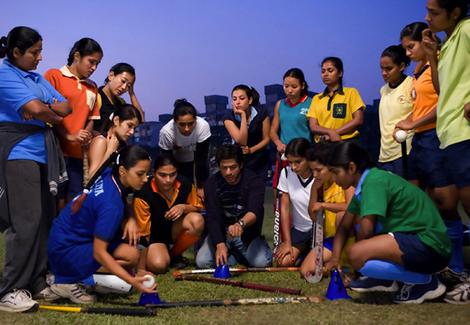 CHAK DE! INDIA (2007): Sharukh Khan at his best in this film, Chakh De India! literally set on fire the initial sparks created by Aamir Khan's Lagaan. Pathbreaking acting and intense delivery tightened around a well-knit plot, Shimit Amin (director) has breathed a new lease of life into women's hockey in India. The film pegs itself on patriotism and a bunch of girls who are passionate about sports but lack that spark. This film, therefore, reflects the true sportology spirit of the nation. Hands down!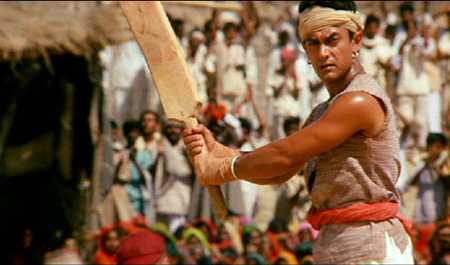 LAGAAN (2001): A classic. It has not been long than Lagaan was released and many critics have already coined it as the classic of the modern times. The portrayal of Bhuvan in the midst of colonial India is almost god-like and this will not fade from our list of sport-based films that easily. A bunch of villagers vs the British officials, this match is a stunner every time one watches it. It's nomination for the Oscars is justified in every respect. How we all hold our breath till the last ball, this is Bollywood's most prized possession.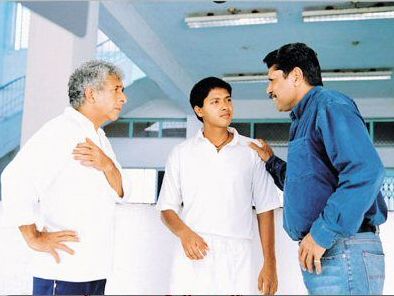 IQBAL (2005): Nagesh Kukunoor (The Director) achieved a milestone with this small-budget film that gave Shreyas Talpade his first break and won the director the National award. The plot revolves around a deaf and dumb village boy who passionately follows cricket but cannot pursue it because his family lacks confidence in him and is not financially secure. It reflects the true spirit of sportsmanship that seeps its way into the hearts of this cricket-crazy nation.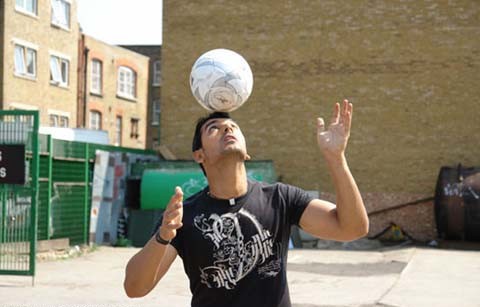 DHAN DHANA DHAN GOAL (2007): As the film's byline says 'Heroes Will Rise", this film has John Abraham, Bipasha Basu, Arshad Warsi and Boman Irani delivering noticeable acting on the football question and racism. The actors are South Asian players who face discrimination on the grounds of racism. This film has gone for the critics' mouth who lashes out saying it has gone overboard with the racism issue. We say, as long as South Hall won in the movie, we keep screaming dhan dhana dhan goal!
JO JEETA WOHI SIKANDAR (1992): Charming Aamir proves a point and manages to steal our hearts away with this film. An untroubled and a carefree guy next door prove his mettle in the bicycle race when his elder brother faces a misfortune. Sportology just gets better with this film as it offers some cheerful songs, a nerve-racking finale and complete entertainment. This film is a complete journey in itself. It can turn anybody into a sports-lover. Guaranteed!
FUN QUIZ
Nagesh Kukunoor won the National Award for Iqbal. Which sport does the film revolve around?
Football
Steeplechase
Cricket
Hockey
Now, don't be shocked to see every mom turn into a soccer-mom! True sport films that revive the instinct of sportsmanship- these are not films but present to us the FIELD of our dreams!